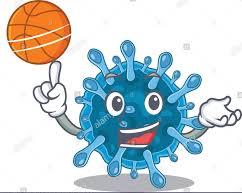 Update Training
Le comité de l'AB Contern a décidé de suspendre les entrainements des jeunes cette semaine ainsi que la semaine prochaine (vacances de Toussaint).
Le comité de l'AB Contern et la
Commission des Jeunes vont
se concerter avec les entraîneurs et les responsables d'équipe ce samedi 31 octobre afin de trouver ensemble une solution pour les semaines à venir, suite aux diverses communications et réglementations reçues par la FLBB et le Ministère des sports.
Merci pour votre coopération et votre compréhension.


The AB Contern committee has decided to suspend youth practice this week and next week (school holiday week).
AB Contern Committee and
Youth Commission will me
et all coaches and team leaders this Saturday 31 October in order to find together a solution for the next weeks, following the various communications and regulations received by the FLBB and the Ministry of Sports
Thank you for your cooperation and understanding