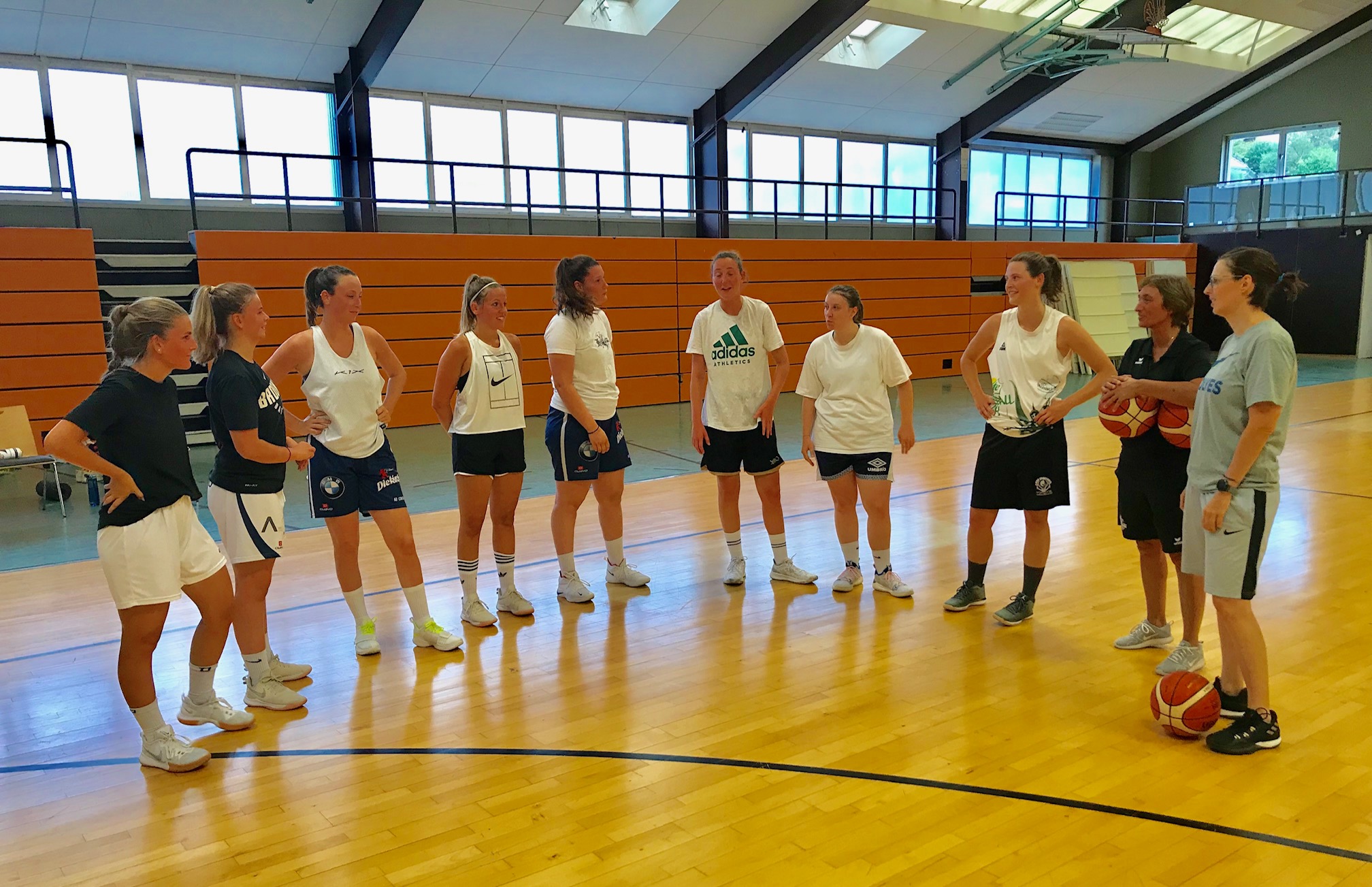 Summer Team Practice
Contern Ladies on their way to the new season !
On their way to a hopefully exciting and successful 2019/20 season, the team had an early start !
Although the gym Um Ewent was closed (due to maintenance work mainly on the lightning system)
they had this week already three practice sessions under the guidance of the new headcoach Fabienne Fuger, assisted by Liz Engel, and the teamroster was almost at full strength already (8 players present; knowing that the two professionnals will join in only in a couple of days : Mikayla Ferenz from Seattle on August 20 and Kayla Roberts from Miami on August 25 (her season in Australia just finished early this week)
As from the coming week, practices will be held again at the gym « Um Ewent »
The preseason games will all be against strong opposition, i.e. teams each competing in the highest Leagues of our surrounding countries :
On Sunday September 1 at 16.00 in Contern vs Verviers (Belgium)
On Sunday September 8 at 16.00 in Liège vs Panthères Liège (Belgium)
This game will close out a Friday to Sunday Training Camp at the ADEPS Sports School in Spa (Belgium)
For AB Contern's International Voyages Emile Weber Tournament :
On Saturday September 14 at 18.00 vs Noerdlingen (D) (the team cocaptained this year by Luxembourg national team player Magali Meynadier)
On Sunday September 15 at 12.00 or 16.00 vs USC Heidelberg (D) or Den Helder (NL)
On Saturday September 21 at 18.00 vs Binnenland Rotterdam (NL)
And by then, we should be ready to face Basket Esch in Contern for Total League game 1 on Saturday September 28, at 18.30 !
Go Ladies, go !!!